A Brief History of Lignar Labs.
A Lignar Engineering venture, Lignar Labs fosters, partners and invests in companies mainly in, but not limited to, the areas of environmental protection, pollution control and energy efficiency. We provide resources such as office space, infrastructure and our long-established networks, guiding new startups from seed to growth, especially in clean tech.
Innovation and ideas always have a point of origin
With a rich history of 50 years, Lignar started as a humble family business named Hinly.
Hinly manufactured coffee roasting and coconut shredder machines, widely used in Singapore and Malaysia. As our late grandfather shared, most of the traditional coffee Singaporeans have come to love are roasted with our machines even till today.
With the rapid advancement in technology, Lignar then diversified its portfolio with
Lignar Engineering, exploring and later specialising in the field of pollution control.
Since then, Lignar has established itself as a well-known and trusted clean tech company, leading the growth of environmental technology throughout Asia.
Today, our passion that drives Lignar Labs is still strongly rooted in creating a better environment for the future.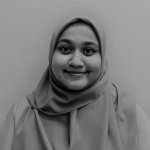 Nur Amira Binti Abu Bakar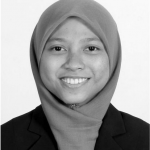 Fadhilla Mardhiah Binti Samsudin
Junior Full Stack Developer